PHOTOCALL STANDS / BACKDROPS
Get Ready to prepare your selfie Face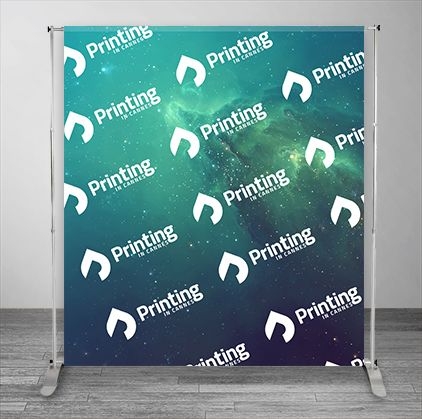 What better idea than a photocall wall to promote your brands – Films – TV Shows – Real Estate – Music  and so more during a party or any kind of events.
Here at Groupe Riccobono, we have various options available to suit your needs.
Get Ready to prepare your selfie Face!
OPTION 1 : THE HOP UP FABRIC STAND DISPLAY
Available to rent or buy
With instant installation, the stand will takes minutes to install and all you will have left to do is attach the fabric onto the stand with velcro
Please see photo below
Many different sizes available
Please feel free to contact our team for further information
2nd OPTION : PHOTOCALL STAND – 4 X 3 OR 4X4  CURVED WITH PVC MAGNETS
Available to rent or buy
With instant installation, the stand will be provided in a pratical case with wheels easy to transport
You can take out the stand in seconds and come and attach the layers of PVC which magnetise to the stand
Please see photo enclosed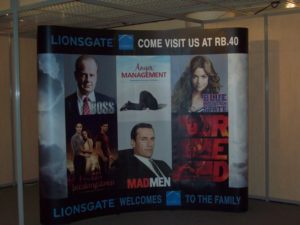 3RD OPTION :THE PEGASUS BANNER STAND DISPLAY
Available to rent or buy
Telescopic poles for adjustable graphic
Banner provided to fit your requirement – carry bag provided
We can provide various sizes
Usually for inside purposes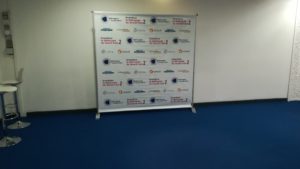 4TH OPTION :WOODEN FRAME+ JETEX TISSUE MATERIAL
Self standing or not
Build up + Take down available
All sizes possible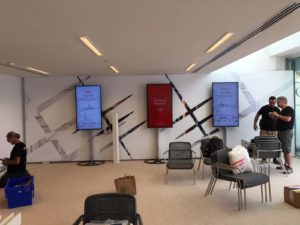 Our bilingual team is always available to help and assist you with you requirments.
Every event is different and we are here to suggest what would suit best depending on the type of venue, inside or outside event, day and night with lightings solutions.
You can really personalize the design the photocall according to the event.
When available for rent, we can arrange the storage and change the design for your next market.
Our service does allow you to have a full choice to suit your budget.