BINDING : the different examples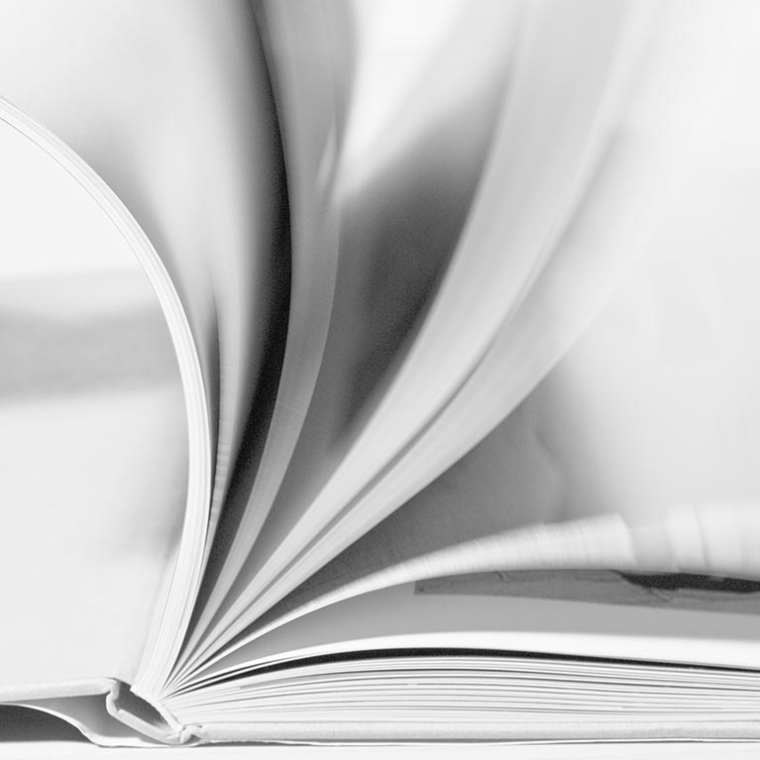 Brochures, catalogues, magazines, books, each of these products require going through an essential stage: binding.
Indeed, your choice will have an impact on the final rendering of your product. There are different types of bindings and each one brings a final and unique aspect to your print, this is why certain parameters of the document have to be taken into account.
PERFECT BOUND
This technique consists of assembling all of the pages in an enveloping cover. The pages are cut on the side of the edge which gives a flat back. This type of shaping offers a professional and prestigious rendering, ideal for brochures, magazines, catalogues … The perfect bound offers different possibilities: standard, PUR glue, edition bound.
Standard perfect bound
This technique consists in gluing the pages inside, it allows to have a larger pagination than a stapled binding. The classic glued square back uses a hot glue also called "hotmelt". For the use of a 135-gram superior paper we advise you to choose a perfect bound glued PUR.
PUR perfect bound
The technique is identical to that of the standard perfect bound, however the glue is different (polyurethane), which allows to glue thicker documents. It offers a high-end rendering, flexible and very resistant.
Edition bound
This technique guarantees a long lasting and a noble result. To bind the pages, you have to sew them in the center and then stick the sheets on the back of the cover. Ideal for books, brochures, books…
STITCHING
Also called stapled binding, saddle stitched or even 2 metal dots, this method consists connecting the pages of a brochure with two staples. This technique, practical and economical is the most common, however it is intended for printing with few pages and low grammage. Metallic point binding is ideal for brochures, sales brochures, municipal bulletins, etc.
SPIRAL CATALOGUE
The Wire-o binding allows a 360 ° document opening offering easy handling and reading comfort. Regarding the aesthetics of the product, you have the choice between several colors, black, white and silver are the most requested.
This binding allows for significant pagination depending on the grammage of the paper with a maximum thickness of 3.5 cm. To give a more elegant look to your document you can add a wraparound cover. perfect for reports, menus, calendars…
SCREW BINDING
This method assembles the pages using several screws. The screw binding is ideal for samplers, notebooks, menus …
To give your document even more elegance it is possible to include additional finishes on the cover or inside pages. (Gilding, varnish, embossing …)
The binding does not present any constraint as to the format, it is therefore possible to link a document in French format, Italian, square … Depending on the use, the pagination, and the quantity, our technical team will advise you on the type of the most suitable form.
For more information regarding the types of bindings contact Suzy and Angie.